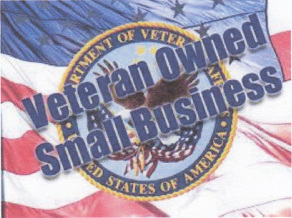 We Support Our Troops
15670 Montana
5 minutes East of Zaragosa on Montana
(915) 491-7263
Night Owl Game Headquarters
Night Owl Games start March 2016
---
---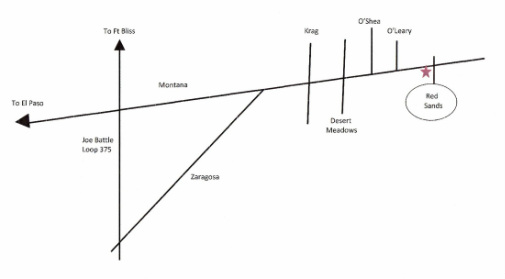 Entry Packages start at $10 including tax
A New Year, New Prices! Click on the Pricing and Hours tab for more info.
At American Eagle Paintball you can expect to receive stellar customer service and the BEST prices on the BEST packages. Just 5 minutes East of Zaragosa on Montana.
There are no hidden fees, just honest upfront pricing and a one of a kind, real fun paintball experience for all ages you can only find at
American Eagle Paintball.
OFTEN IMITATED, CAN NEVER BE DUPLICATED!!
We are open Wednesday through Sunday, and we are never closed on weekends.
Our regular hours of operation are posted on the Pricing and hours tab, and we are always open by appointment before or after hours.


---
Attention
Effective January 4, 2016 outside paintballs will no longer be allowed in rental equipment.
If you own your own gear, you can still bring in outside paintballs for
$5 a case, limit 1 case of outside paint per customer per day.
---
---
We have 5 exclusive fields to choose from;
The MilSim field is 3 acres, the ONLY field in the region to incorporate the natural changes in elevation and foliage to enhance the realism of the games. This field is where you will find "the tank", the helicopter, the boat, the Alamo, and "the MPV", as well as other man made and natural barricades, exclusively at American Eagle Paintball.
Hyperball Field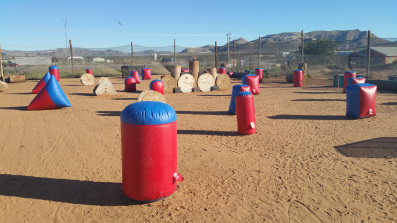 The Hyperball field is an NPPL regulation size 7 man field with
air bunkers and other types of barricades on it. This is the field for tournament players.

---
Tire Field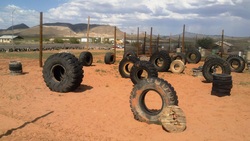 The Tire field uses HUGE earth mover tires on a 75ft x 150ft field for fast paced, adrenaline pumping action for 1 on 1, or up to 4 on 4 player games. And yes, the wheel holes are covered.

---
The Close Quarters Course
The Close Quarters Course is made up of three structures. The Main room, the medium room, and the small room. Here is where you will find up close battles using airsoft, Splatmaster, and various pistols. The games played are, Hostage rescue, Room Clearing, Seek and Destroy, etc.

---
Our Splatmaster field is the 5th and latest addition to our fields. It was made to be used with our Splatmaster parties and Splatmaster equipment only, regular paintball will not be allowed on this field keeping it safe for our smallest customers, the kids (or the big kids that are afraid of getting hit with the full size paintballs).

---
American Eagle Paintball - paintball at it's best.
It's all about the fun!

American Eagle Paintball has one vision; To be YOUR paintball field!
Let us know how we're doing.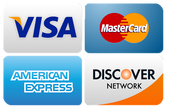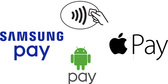 americaneaglepaintball@gmail.com